Label
: CAvi
Format
: CD
Barcode
: 4260085530847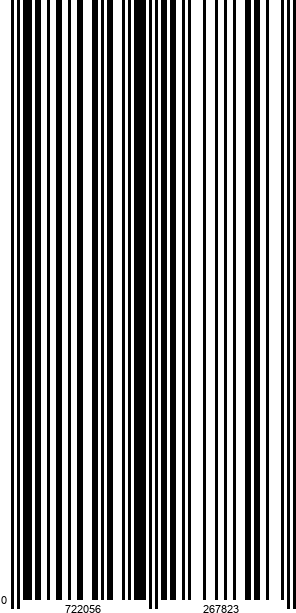 Catalog number
: AVI 8553084
Releasedate
: 03-09-21
• The Ukrainian born Olena Kushpler is a German pianist, living in Hamburg.
• Janáček has written various piano works, cycles like in the mists or on an overgrown
path but also very small and little pieces, which Ms Kushpler is reading as a personal
diary of Janáček, very rarely played and recorded.
• Olena Kushpler has grown up already with her intensive love for Janáček's music.
Personal Reflections
Ever since my youth I have been fascinated by the music of Leoš Janáček: initially by his vocal works, particularly Jenufa, an opera with an unadulterated 'peasant' tone of such radical authenticity that it transforms itself into avant-garde music. I only discovered Janáček's piano repertoire at a later date, and immediately grasped his basic aesthetic principle: he wanted to write a music of truth. Virtuosity for virtuosity's sake had no place in his approach.
I understood that the Bohemian master staked out a clear position in the great musical debate of the 1800s. It raged, on the one hand, between formal aesthetics, which viewed music as "sonically moving forms" (in the words of Vienna critic doyen Eduard Hanslick), and, on the other hand, the musical content aesthetics of Berlioz, Schumann, Wagner, and Bruckner, who devoted their efforts to transforming poetry and even philosophy into music. In Janáček, I also feel that he strives to imbue each phrase with profound expression, thereby creating music that reflects his feelings, hopes, and disappointments.
Janáček's music draws its energy from contrasts, which can be violent at times: each piece contains moments of brilliant luminosity as well as dramatic conflict. I view his piano cycle On An Overgrown Path as a clearly autobiographical work that reflects the experiences and moods he encountered in real life. The death of his daughter Olga led to profound despair, and the titles of individual pieces reflect how a father's thoughts revolved around the memories of his lost child. Our Evenings, A Blown-Away Leaf, and Words Fail are all individual pieces that foreshadow the tragedy to come. The cycle culminates in The Barn Owl Has Not Flown Away!, and we can note that folk belief viewed the barn owl as an ominous messenger of death.
I read Janáček's piano minisatures as intimate sketches from a diary he was keeping: personal thoughts turn into musical ideas. He wrote the Rondo when he was a young student, and The Golden Ring was his last composition, dated 8 August 1928, four days before his passing. These "diary entries" thus encompass Janáček's entire life, and for me they are treasures of inestimable value. (Olena Kushpler).