Label
: Double Moon Records
Format
: CD
Barcode
: 0608917151329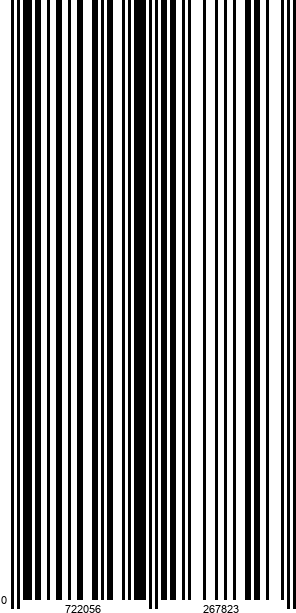 Catalog number
: DMCHR 71513
Releasedate
: 22-10-21
- The songs are born from freedom in terms of form, without forgetting the musical roots
- This embrace through the voice as a gift to others.
Acoustic instruments – guitar, piano, drums, trumpet – surround the voice of the native Argentine Marcela Arroyo on her new album "De Par En Par", which more or less means "make it easily accessible to all". Twenty years ago, Arroyo settled in Switzerland and has since released numerous CDs under her own name and with the trio Puerta Sur. She composed most of the ten songs on "De Par En Par", which cover a variety of emotional moods. To ensure that the non-Spanish-speaking listener understands what the songs are all about, the lyrics in the booklet are also printed in English. "For me, music is the medium par excellence," the singer emphasized. "It's the best kind of communication that I have and is a universal language. And as a storyteller, I feel that there is nothing more authentic than telling my own stories. The stories that I experienced or that were told to me and that have endured over time."

Sounds from nature, for example in "Coplas al agua", are effortlessly integrated into the songs, and the small band that accompanies Arroyo always finds the right musical expression. "These songs were created out of freedom in terms of form, without forgetting my roots," Arroyo stated. "When I emigrated to Switzerland twenty years ago, my homesickness was so strong that no new ideas could sprout. I continued to sing what I had already sung at home. But over time I also began to absorb everything that surrounded me, and new ideas arose from this influence that embody these songs without forgetting my two most important roots, Tango Nuevo and folklore."
Songs emerged from these two roots that cannot be clearly assigned to any genre and can only be described inadequately with the helpless term world music. Her band, which includes two percussionists, pianist César Correa, guitarist Pablo Allende, bassist Federico Abraham and trumpeter Matthieu Michel, makes a significant contribution to this with their jazz sensitivity. It provides an organic flow that always supports and carries Arroyo's warm, bright and sometimes slightly smoky voice.

"The core piece of the album is 'Abrazo' (hug)," the singer said. "It is a song that was composed for a person who was very close to me emotionally, but who was many miles away. This person lived through an extraordinary moment, but I couldn't be there to accompany her. And then I had the idea of composing a song as a musical embrace, so to speak, to be there." But "Abrazo" is by far not the only song that has an extensive reach. "Candombe mio", which is driven by a jazzy piano, transmits a cheerful mood with its compactness, while "Cantore de Yala", which is only accompanied by Allende's acoustic guitar, puts an emotional ending to the album, in which Arroyo's voice seems to float. "I feel this embrace of my voice as a gift for the others," the singer recounted. "So that I can accompany people who listen to me on their path in life. And for me, this is the biggest gift I can make and get." What Martin Schuster once wrote in the magazine "Concerto" about another album by Arroyo also characterizes "De Par En Par" quite accurately: "This CD is designed like a tightrope act, but the dancer always stays safely on it."