Label
: Double Moon Records
Format
: CD
Barcode
: 0608917139426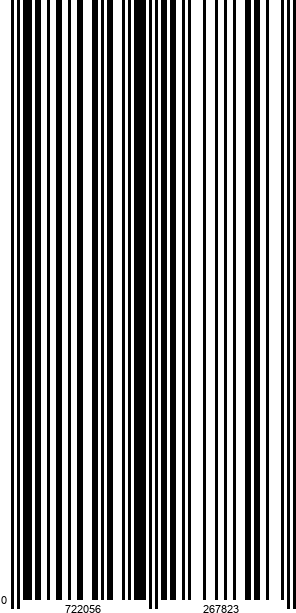 Catalog number
: DMCHR 71394
Releasedate
: 22-10-21
- Electronic effects and a synthesizer take over the direction in improvised interludes
- Combination of jazz tradition with electronics
- Diversity makes "First of the Roll" an album that is also dramaturgically coherent


Another piano trio, you might think at first, but there are more sounds after a few minutes at the latest that don't really fit this characterization. Electronic effects and a synthesizer take over the direction in improvised interludes, but also sometimes provide the "right" songs with an ambient-like mood.
"We combine jazz tradition with electronics on the album, which is a very healthy mixture for me," pianist Henning Neidhardt said, who gave the trio his name and composed most of the pieces. "We all grew up in the nineties and have no intention of denying that we have been influenced by that era. That's in us and that's why we let it happen."
Neidhardt goes down this path together with the Vietnamese bassist Duy Luong and the drummer Karl F. Degenhardt. The three met while studying at the Folkwang University of the Arts in Essen; Neidhardt had previously studied in Amsterdam and Enschede. His teachers included Karel Boehlee, Sebastian Altekamp, Thomas Rückert and Ryan Carniaux.
However, he started playing the piano as a child. "In early musical education, my recorder teacher noticed my long fingers and said that I could become a pianist," he said. "That made sense to me, and I started taking piano lessons."
After a lot of Mozart, the young Henning then experienced a kind of revelation with Scott Joplin's "The Entertainer" and he switched to a teacher who wanted to convey blues, jazz and pop to his students. This was precisely the right thing for him, because Neidhardt had found his way to jazz via the detour of the women's magazine "Brigitte". "In a television commercial, they drew attention to their CD supplement with pieces sung by Ella Fitzgerald," Neidhardt still remembers well. "I begged my mother to get me the magazine, and that was my first jazz CD. I next bought a Charlie Parker CD and thought he was great."
While still in school, Neidhardt decided to become a professional musician and the aforementioned studies followed. "Three different cities, many different teachers and influences: that proved to be just the right mixture in retrospect," the pianist stated with satisfaction. "I found my path in music shortly before my final exam. Until then, I had always tried to be a bebop player, but finally I had to be honest with myself and admit that I wasn't one. I am more of a person who plays with colors, and Duy and Karl helped me a lot to do this. The two of them had just the right attitude for me. We don't have to play rhythm changes at 300 bpm now, but it's okay to play a lot of ballads and leave room for other things. Finally, we also started to incorporate electronics into our music. Sometimes it's just a long tone from the synthesizer that gives you just the right feeling."
This diversity makes "First of the Roll" an album that is also dramaturgically coherent. Many of the songs mainly composed by Neidhardt – an exception is "Mild" by the Danish guitarist Jakob Bro – merge into each other and give the CD an inner coherence. This is not only important to Neidhardt, because he has also discovered this in another activity he is involved in. "I accompany the mentalist Timon Krause," he said. "I learned a lot about musical dramaturgy and theatrical thinking in that context, that everything has to have a framework."
This goes so far that the short sequence "Rewind" at the end of "First of the Roll" again refers to the "Intro" at the beginning of the album. In this case, it is more than a gentle hint that the best thing to do is to listen to the album again.