Label
: Double Moon Records
Format
: CD
Barcode
: 0608917140323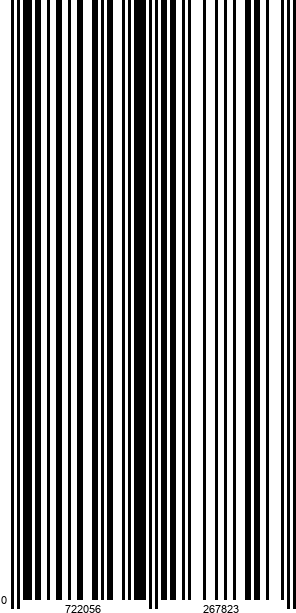 Catalog number
: DMCHR 71403
Releasedate
: 28-01-22
- A carefully constructed album, which reliably paves the way between experimental sounds, trendy patterns and devotion to jazz
- The combination of acoustic and electronic instruments continually creates new sound constellations
- A lot of room for imagination
The Cologne quintet Lariza around the singer Lena-Larissa Senge, who also plays the synthesizer, creates a world of its own from acoustic and electronic sounds on its debut album "Weave". Almost all of the ten songs that can be heard here are from Senge's pen, and she uses unusual structures to compose. She founded the band six years ago during her studies in Osnabrück.
"My original idea was actually to form a band where piano and guitar come together, supplemented by drums and bass," she said, "and I absolutely wanted to have a saxophone in the band because I really like this warm sound. At that time, I was strongly inspired by Brazilian music, in which the combination of piano and guitar is very common. Over the years, the band has changed a lot and our sound has become more and more electronic. Meanwhile, there is no longer a piano, but instead a synthesizer. Our drummer also plays e-drums, and our saxophonist uses an Electronic Wind Instrument, EWI for short. We just want to have as much leeway as possible on our instruments and create many different, multi-faceted sound levels."
Guitarist Raissa Mehner is also a master in using the entire range of sounds of her instrument, from floating sounds to hard rock riffs. "I've always been busy with effect pedals, and that's been openly accepted in this band," she stated. "I realized that I can suggest anything I can think of. Often I don't use the guitar as a harmony instrument anymore, but the saxophone plays the accompanying patterns or the bass plays the chords. As a result, I have gained endless additional opportunities."
In addition to Senge and Mehner, three men are part of Lariza. They are the saxophonist Lorenz Schönle, the bassist Darius Faryar and the drummer Lukas Schwegmann. The five of them in Lariza invite you on a journey of sound, which is always about using the freedom of improvisation to create unconventional songs and exploit the wealth of tonal possibilities. Lariza's songs certainly illuminate the world that surrounds us, but they do so in a way that they cannot always be interpreted unambiguously. Lena-Larissa Senge formulated the goal of the band stating: "With us, music triggers sensations and interpretations, and that's exactly what we want to achieve with our audience. People should definitely interpret it in the way they find best, and we don't want to specify how they do this. That's why I like to leave a lot of room for imagination in my compositions. We also always hear very different interpretations from our audience."
Lariza has already reached this audience on numerous tours through Germany, Austria and the Czech Republic, and the band won the Study Up Jazz Award in Osnabrück in 2016. Lariza's own sound aesthetics, which it has developed over the past few years, are now in full bloom on "Weave".
"All electronic instruments used by us serve to expand the sound palette," Lena-Larissa stated. "It's about creating colors of sound, and all instruments have different roles. The combination of acoustic and electronic instruments continually creates new sound constellations. This has become a great playground for us, allowing even more complex weaving of sounds. This also creates completely new material."
Many of the songs on "Weave" are connected by jointly improvised "Interludes". This is how a carefully constructed album has been created, which reliably paves the way between experimental sounds, trendy patterns and devotion to jazz. "Is this still jazz?" saxophonist Angelika Niescier asked and immediately replied enthusiastically: Without a doubt! With the joy of experimentation en masse from a band that blurs boundaries with joy."