Label
: Double Moon Records
Format
: CD
Barcode
: 0608917139921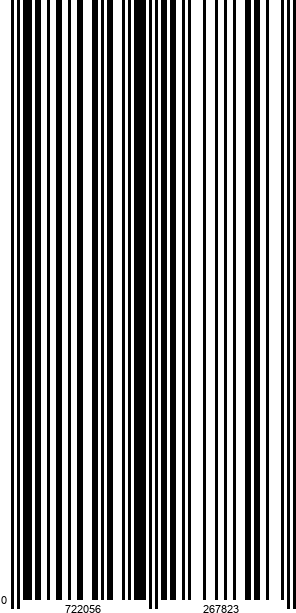 Catalog number
: DMCHR 71399
Releasedate
: 25-03-22
- Debut album of the Ukrainian pianist Vitalii Kyianytsia
- Balance between freedom and structure
- the pieces impress with harmonic refinement and opulent melodiousness
Ukrainian pianist Vitalii Kyianytsia knows how to convince on his debut album "Last Day of Spring" with an almost perfect touch. With seven of his own compositions, the pianist composed the lion's share of the repertoire, drummer Mathias Ruppnig contributed the fast-paced "Stranger Than Fiction" and the number with the mysterious title "S.O.M. & D.I.D." comes from bassist Johannes Fink.
Vitalii Kyianytsia comes from Kiev and learned the piano from the bottom up. "I started playing the piano at the age of six and then had a classical education," he said. "At the age of seventeen, I started to become interested in jazz. In the beginning, I particularly liked Oscar Peterson, Bill Evans and Duke Ellington, later also Chick Corea and Herbie Hancock. I then studied jazz in Kiev, but later also classical composition. This experience was important to me, and my final graduation examination was a piano concerto with an orchestra."
However, the path to becoming a jazz pianist was a long one; Kyianytsia initially gained experience in the field of New Music after graduating. "In 2017, I received an invitation from Ensemble Modern in Frankfurt, where I played for a year and then studied New Music in Stuttgart for another year," he described his journey to Germany. Kyianytsia lives in Berlin today. "I also went to Berlin for New Music. The Ensemble LUX:NM invited me, but my interest in jazz slowly came to the fore again, because there are so many great musicians there."
He developed a very special rapport with the bassist Johannes Fink and the drummer Mathias Ruppnig. Fink is omnipresent in the Berlin scene and has already played with musicians such as Alexander von Schlippenbach, Kurt Rosenwinkel, the Kühn brothers Rolf and Joachim and Aki Takase. "Johannes plays a very special instrument, a five-string cello bass that has a very special timbre," Kyianytsia emphasized. "He is a virtuoso and flexible, and we fit together very well. We think very similarly."
Mathias Ruppnig is Austrian, but has also been an integral part of the Berlin scene for years and can be heard, for example, in the band Scopes, the Tobias Meinhart Quartet and the Daniel Weltlinger Quartet. "Mathias can play extremely evenly, but he always comes up with very special ideas," Kyianytsia stated enthusiastically about his drummer. "My music is not easy, but he plays along securely and you don't have to explain anything to him. I already had the feeling that we were a band at our first rehearsal."
The balance between freedom and structure is kept in equilibrium brilliantly in this trio, and the pieces that Kyianytsia composed for his band – during the second lockdown he had a lot of time and consequently sometimes two pieces were composed on one day – impress with their harmonic sophistication and their opulent melodies. At the end, the trio plays a virtuoso "Spring Sprint", which leaves you almost breathless.
"The title in fact has a meaning," Kyianytsia grinned. "During the lockdown, I went jogging almost every day and so the piece has a concrete relationship to my life. I think you can feel how someone runs."
The only composition by someone else on the album is one of the famous "Gnossiennes" from the pen of the French composer Erik Satie. "Satie is one of my favorite composers," Kyianytsia confessed. "This piece is very well known, but that wasn't the only reason I wanted to work with it. I chose a 7/8 bar, but the original piece has a rather unconventional structure. I wanted to push the rhythmic structure to its limits, and there is even an improvised part in the middle."