Label
: Double Moon Records
Format
: CD
Barcode
: 0608917139723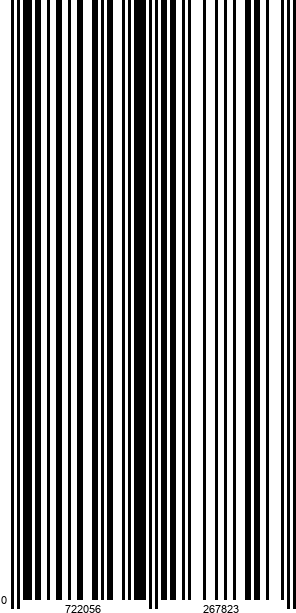 Catalog number
: DMCHR 71397
Releasedate
: 25-03-22
- the band's first studio album with eight compositions, half by the bandleader and the other half by American tenor saxophonist Rick Margitza
- carefully coordinated sound
- the Peter Protschka Quintet with music, rested and casual as well as fresh and energetic
"Hearts and Minds" is not just a random album title, because the quintet of the Cologne trumpeter and flugelhorn player Peter Protschka actually plays with heart and mind. The band's first studio album – they previously released the live album "Twilight Jamboree" – is a collection of eight compositions, half of which come from the band leader and the other half from the American tenor saxophonist Rick Margitza. Behind these sophisticated pieces, there are homages to various jazz greats. and it should be clear to everyone whom is meant with "St. Sonny" or "E Jones". But he also describes his adoptive country in "August in Paris" or the sound of the band with "Warm".
"Our long-standing repertoire is huge and that's why we decided to record it on a studio album," Protschka explained his motivation. "The band was well rehearsed, because the recordings were made during our tour last September. As a result, the band was documented as it actually sounds live."
And that is quite pleasant to hear, although the label Post-Bop only fits the five-piece band to a limited extent, because it also processes many twisted bars and uses more open forms and more complex harmonies than a classic Post-Bop band.
"We play contemporary European straight-ahead jazz, but without losing sight of the American tradition," Protschka stated formulating his sound ideal. "It is a very warm, lyrical sound, with which our various backgrounds and influences can also be heard. But we all appreciate American music very much and you can hear that too."
The quintet has been playing together in the same line-up for nine years, and you can hear the carefully coordinated sound that the five musicians have developed together, be it in a sensual ballad like "Hymn for the Suffering" or in the ten minutes of "Tom's Groove" – by the way dedicated to the American trumpeter Tom Harrell. "We were all happy from the first second," Protschka recalled when first listening to the recordings. "Sound engineer Klaus Endel sent out great vibes and mastered a good sound."
The furious passages with Protschka and Rick Margitza in unison merge into a very special sound, but of course the tenor sax player also gets a lot of space for solos. "Rick is one of the most original tenor saxophonists of his generation," Protschka said. "He has developed his own language, very lyrical, but sometimes also intellectual. He plays very sensitively and works a lot with timbres, but you still hear the whole tradition – he even played with Miles Davis."
Protschka is also enthusiastic about his pianist Martin Sasse. "Martin is one of the very few pianists in this country who can play this music authentically," he stated enthusiastically. "He is one of the leading straight-ahead pianists and is constantly evolving. He is also a fantastic accompanist."
With Tobias Backhaus there is a man on the drums who has already played with musicians like Till Brönner, Tony Lakatos, Bob Degen, Frank Chastenier and Wanja Slavin. "Tobias is a very versatile drummer who is at home in many styles, but his heart beats for the American way of playing," Protschka stated. "He manages to maintain his energy continuously during a concert or recording session and thus gives the soloists the necessary kick."
Martin Gjakpnovski is responsible for the band's solid foundation with deep tones on the double bass, which can already be heard on more than one hundred albums. "Martin is one of Europe's top bassists, who is always in demand when American musicians come over," Protschka said impressed. "But it's hard to get him, because he now lives in the Balkans."
Together with "Hearts and Minds", the Peter Protschka Quintet presents music that sounds as relaxed and casual as it is fresh and energetic.