Label
: Double Moon Records
Format
: CD
Barcode
: 0608917139624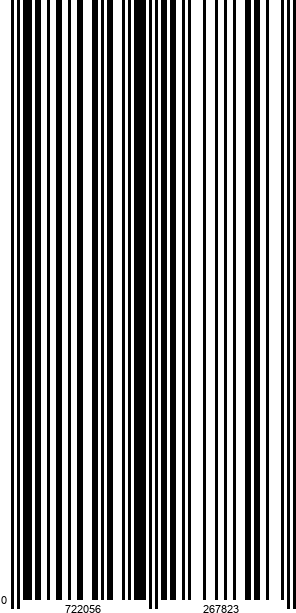 Catalog number
: DMCHR 71396
Releasedate
: 22-04-22
- "Morbu" - the word comes from Catalan and means something like passionate obsession
- unusual line-up on their debut album: bass, drums and three harmony instruments
- Jonas Timm and his fellow companions leave each other a lot of space
- Longing and grief, laughter and pleasure
Longing and grief, laughter and pleasure - all of this can be found in the music of Jonas Timm and his band, who have come together with an unusual line-up on their debut album "Morbu". Lorenz Heigenhuber and Diego Pinera play bass and drums, nothing out of the ordinary in that respect, but there are three harmony instruments on board with the bandleader and pianist Jonas Timm, the acoustic guitarist Bertram Burkert and the accordionist Tino Derado.

In less sensitive hands, this could result a blatant overtaxing of the music, but Jonas Timm and his fellow companions leave each other a lot of space and consequently do not get in each other's way.

The pianist came up with the idea for this line-up during a stay in Barcelona, and he has always been enthusiastic about Latin American music at any rate. "I was in Barcelona for half a year, which was a self-paced and easy time for me, but also very intense," Timm recalled. "It quickly became clear to me that I absolutely want to do something with acoustic guitar as well as with accordion."
He quickly found the right musicians, because he met Bertram Burkert while studying in Leipzig, and Tino Derado – who is known to be an excellent pianist – was formerly one of his teachers. "Tino plays accordion in a very special way and uses it as a melodic instrument without fully exploiting his virtuosity," Jonas Timm said. "I could well imagine that together with acoustic guitar."
The band was complete with Heigenhuber and Pinera. and then it took two years to develop a repertoire. Jonas Timm composed the lion's share of the compositions for "Morbu", but Tino Derado, Diego Pinera and Bertram Burkert, who even composed two of them, also contributed their songs.
Jonas Timm grew up in Brandenburg and Berlin. "I started playing the piano at the age of four," he recalled. "My parents are choir singers, and they considered it important for me to learn an instrument. However, they also say that I chose the piano; we had a grand piano at home." The early enthusiasm for Oscar Peterson quickly steered the path of the pianist toward jazz. After a short cooling off period, in which soccer was more important to the teenager, Timm started jazz studies in Leipzig where his teachers included Richie Beirach and Michael Wollny.
The dancing lightness in the music of Timm's band stems from his passion for Latin American music. "I've always been attracted to Latin American styles," he said with a shrug. "On the one hand, I want to combine them with fat, heavy grooves and have a very light and fragile melody at the same time. Of course, three harmony instruments are pretty awesome, but that suits my piano playing. I am not the pianist who constantly plays all over the keyboard, but instead I also like to leave room for others and sometimes just don't play but instead listen to the others."
The interconnectedness of the five musicians results in an ensemble performance in which interplay is clearly in the foreground. Brilliant solos are rather inconspicuous, and the complex rhythm only really stands out when you pay more attention to it. You almost would like to say that these are five friends who play music together. That is at least the credo of Jonas Timm. "The instruments are linked to the personalities of the musicians playing them," he said, delighted about the organically grown coexistence in his band. "I have been connected and friends with all four musicians for a very long time, and I have been playing with Bertram for seven years."
This makes "Morbu" - the word comes from Catalan and means something like passionate obsession - a light-footed pleasure.