Label
: Double Moon Records
Format
: CD
Barcode
: 0608917140521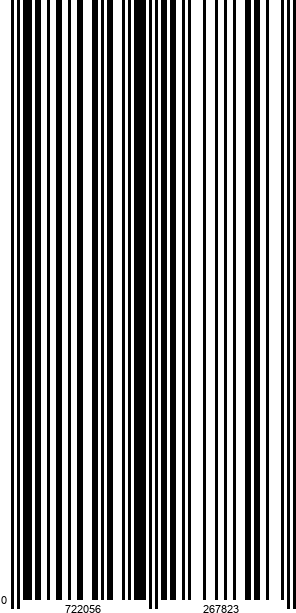 Catalog number
: DMCHR 71405
Releasedate
: 27-05-22
- Souljazz quintet with an acusto-electronic attitude exploring modern to 80's to vintage retro soundscapes

- Fast-paced fusion tracks and dubstep ballads, acid jazz snippets and reggae grooves, 8-bit samples and bebop, free sound research and spacey electronics.
"Stamina" means as much as perseverance and is a fitting title for the debut album of Grand Couloir; having known and appreciated each other from long-term collaborations in other projects, they finally decided it was time they all did an album together. Keyboarder Volker Meitz, tenor saxophonist Dirk Steglich, trumpeter Christoph Titz, bassist Roland Fidezius and drummer Tilo Weber have succeeded in creating a highly individual sound that often seems as risky as playing with fire. "We recorded the basic tracks already prior to Covid" Volker Meitz explains. "During the lockdowns, we hat plenty of time on our hands, so we did a lot of sound research with individual pieces, using the whole palette of modern production technology. It was a long process, but it was definitely worthwhile.
Grand Couloir creates fast-paced fusion sounds sensitive dubstep ballads, acid jazz snippets and bebop interjections, soul jazz grooves and reggae grooves, free sound research and spacey electronics, albeit far from sounding like an indefinable general merchandise store; rather, they deliver their very personal destillate from these genres. There are recognizable influences that have affected the more or less long five musician's lives without the personal individual styles having to be given up or warped – in short, "Stamina" is a musical cornucopia that is unparalleled.
Says Meitz, "Having laid down the bulk of the music as a quintet together, we added many additional tracks later. Depending on what genre we were going to allude to, we not only used authentic synth, sample or e-drum sounds but also processing techniques characteristic to individual decades" - such as endlessly wharbling 70's echo, artificial 80's reverb or various tweaks of today's pop music production. "We do like to take advantage of modern studio processing in order to render musical statements more pointed or colorized, but the essence of the sound is already there when we play live."
Dirk Steglich, who can also be heard on bass clarinet and flute on the album, rubs his saxophone sound against the trumpet sounds of Christoph Titz and both prove to be emotional storytellers in the ballads of the album, who also skillfully interact over the casual reggae groove of "We'll See". In other songs, Grand Couloir recalls the sounds Miles Davis explored with his later records. "We simply like the possibilities of pulling the sound completely in a different direction and flirting with electronics," Volker Meitz confirmed. "Plus, eclecticism is definitely a term that fits us."
This is already evident in the opener "U Got Everything What We Want", in which Grand Couloir plays with influences from the inflated pop sound of the 80s – the drums especially sound very powerful – and in between fall into a funky soul jazz groove again and again. Then the band demonstrates their bebop roots, only to mix them with psychedelic dub sounds and season them with free jazz touches, thus creating a monument to the urban bustle on the song "Warschauer Brücke". Almost all the songs come from the pen of Roland Fidezius, Christoph Titz and Volker Meitz, but Grand Couloir succeeded with a special coup with the only cover version of the album. Nile Rodgers composed "Upside Down" for Diana Ross, creating one of the greatest hits of her career; Grand Couloir transforms the song into a fast-paced breakbeat song, over which Christoph Titz and Dirk Steglich play their soulful solos, which could easily come from a blue note session of the sixties. By the way, the original voice of Diana Ross can be heard again and again in short excerpts, but it has such a high pitch that it is sometimes hard to recognize – great fun to hear and a virtuoso pleasure. "We are five different types of musicians, all of whom have virtuoso abilities," Volker Meitz stated confidently. "It can be said that Christoph, Dirk, Roland and Tilo know all the tricks."
"Stamina" impressively testifies to this, and with the last song "Beseelt Benebelt", the album ends on an almost blissful note.