Label
: Double Moon Records
Format
: CD
Barcode
: 0608917140620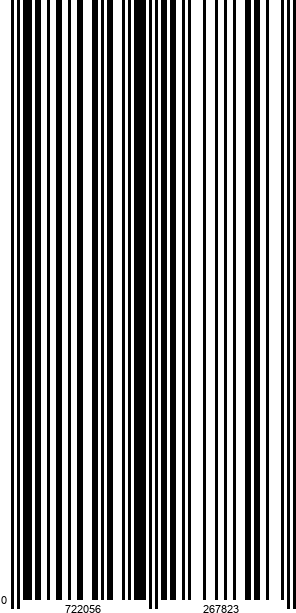 Catalog number
: DMCHR 71406
Releasedate
: 23-09-22
- Male jazz singer
- Lyrical intimacy, but also by gripping intensity
- Gripping unisono passages with piano or vibraphone alternate with chamber-jazz soundscapes that are subtly interspersed with electronic elements.
Male singing is probably the only branch of jazz where the men are in the minority. However, that did not deter the 24-year-old Belgian Bart Plugers was from doing just that. "I've always sung," he says, "but I've had lessons since I was twelve." Early influences on the teenager were Chet Baker and Kurt Elling, and European greats such as Theo Bleckmann and Sidsel Endresen were added later. He studied in Brussels under David Linx at the age of 18 and later moved to Lausanne to take lessons from Susanne Abbuehl.
"The transition to jazz felt quite natural to me," Plugers said. "There aren't that many male singers in jazz, which is why people often expect a charming entertainer, which certainly creates its own problems. However, my experiences are rather positive, because the audience is simply curious about what I am actually doing."
His band Blossom & Blasphemy was formed in Lausanne, in which the saxophonist Leo Fumagalli, the pianist Mirko Maio, the vibraphonist Lenni Torgue as well as Jules Martinet and Clément Grin on bass and drums are his partners.
"I wanted to form a band that could bring the songs in my head to life," Plugers stated. "It was important for us to understand each other both musically and humanly. I wanted a slightly larger lineup with these instruments, because they seemed to correspond well with my music. But there is also a lively intellectual exchange outside of music between us."
The seven songs of the debut album, with the exception of "Lucid", composed by Jules Martinet, all come from the pen of Plugers and take the audience into a unique world of sound, which is characterized by lyrical intimacy, but also by gripping intensity.
"I composed with the imagination of each individual musician in mind," Plugers said, "and was able to arrange it very precisely later on."
Plugers, who can sing with words as well as without them, has chosen a sensual band name, which at the same time also gives his album the title. "'Blossom & Blasphemy' was the first song I wrote for this band," he stated very tersely. "I imagined in my head a painting that was strongly inspired by the old Flemish masters of the 17th and 18th centuries. In this picture, all of life takes place and I try to describe that in the song. Of course, the name lives on the strong contrast between the two terms, the strong and the light, and they just sound good."
The impressionistic color of the band never distracts from the lyrics of their singer, but often it leads again and again on new paths in a song, leaves room for solos and changes rhythm and harmonies. "On the one hand, my lyrics should be very precise and accurate," as a goal that Plugers set, "but on the other hand, they should also leave room for the imagination of the listener."
In songs such as "She Wakes the Sun" or "I Promise You the Sea", gripping unisono passages with piano or vibraphone alternate with chamber-jazz soundscapes that are subtly interspersed with electronic elements. At the end of the album, with "Weberhard", Plugers and his band pay homage to a grandmaster of European jazz, using soft tones at the beginning to create a powerful vision, in which all musicians merge into an unparalleled unity.
"'Weberhard is of course my personal tribute to Eberhard Weber, who was an important influence on me," Plugers explained. "The song works strongly with ostinati and modal figures. The spoken-word passage, however, is influenced by Sylvia Plath, whose lyrics are very poetic, but she also uses words that astonish you with their precision."