Label
: CAvi
Format
: CD
Barcode
: 4260085535132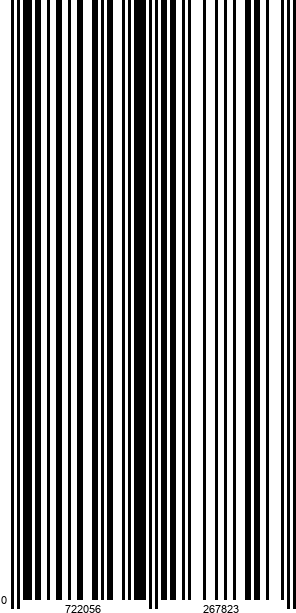 Catalog number
: AVI 8553513
Releasedate
: 23-09-22
- This is the fifth album of the Feininger Trio, members of the Berlin Philharmonic orchestra – after a Dvorak/Smetana album, Debussy/Ravel album, an album with a famous German actress – and now BRAHMS plus…...

- Vol. II of three albums to come – showing the relationship between Brahms and some of the next generation into the 20c – Erich Wolfgang Korngold.

When Erich Wolfgang Korngold was only 12 years old, he was brilliantly able to assimilate and process everything he heard and read into an exciting, original mixture in his Piano Trio. "To my dear Papa": that is the moving dedication of this childhood work, which is by no means mere child's play, but a serious, profound dealing with the boy's musical surrounding Korngold combined several different styles while subjecting his themes to rigorous treatment, as Brahms, his model, had done…..
Korngolds Relationship with Brahms
Volker Michael talked with pianist Adrian Oetiker

In its recording cycle, the Feininger Trio is pairing each of the three piano trios written by Brahms with a work by another Viennese composer: Alexander Zemlinsky, Ernst Krenek, and Erich Wolfgang Korngold, respectively. Brahms's three piano trios are among the genre's crowning achievements, and the members of the Feininger Trio were interested in exploring how the piano trio genre developed in the master's wake.

Younger composers drew on Brahms's legacy while opening a new window to Modernism and the 20th century, and that was the main criterion in choosing the three pairings. Biographical similarities among Korngold, Krenek, and Zemlinsky in their early years also played a major role in the Feininger Trio's selection. Despite major stylistic differences, a red thread in their the three composers' lives connects them all with Brahms.
…….In certain passages we note his need to call tonality into question: already at age twelve, he must have started to feel that the expressive power of tonality had run its course. He would have no problem, however, with resorting to tonality in his later works. Perhaps due to his youthful naiveté, Korngold was able to scrape at the limits of tonality without having to flesh out the consequences. That is what makes this work fascinating beyond the mere fact that its composer was so young when he wrote it. Korngold viewed himself as a thoroughly modern composer: it was only later that he consciously turned his back on the Second Viennese School.
An important element that differentiates Korngold from Brahms is Korngold's dramatic, almost operatic manner of handling musical progression: Brahms would never have allowed himself such a dramatic approach. The piano chords in the first movement suggest this, along with a kind of Impressionism in the Larghetto, when the music starts to slip into chromaticism. These are not mere effects: they always occur for an inherent musical reason. The last movement's exalted mood and the way the work ends have a daring cheekiness about them, which at the same time is profoundly conceived. Korngold does not merely write boldly: he carries out his boldness to its utmost consequences.

The Feininger Trio have been able to craft a unity out of a work such as this one, which sounds so unusual at first, thanks to the fact that the three musicians already know one another quite well. Nevertheless, in their playing, you can still hear how astonished they are in the face of this staggering accomplishment achieved by a twelve-year-old boy. (Excerpt of the booklet notes ater Volker Michael).