Label
: Double Moon Records
Format
: CD
Barcode
: 0608917142327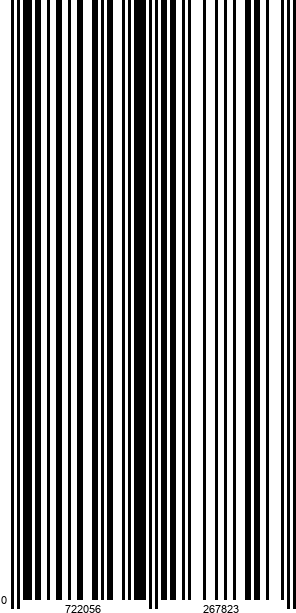 Catalog number
: DMCHR 71423
Releasedate
: 24-03-23
- The alto saxophonist Markus Harm from Nuremberg releases with "Foresight" the third album.
- Among other things with "Iaen's Mess", an examination of the French composer Olivier Messiaen.
Keeping your own band together is no small thing, but the Nuremberg alto saxophonist Markus Harm has been able to do this for the past ten years. His quartet, Foresight, is now releasing their third album, following the first two: "Dig It" and "As It Is". Harm and his fellow musicians, Christoph Neuhaus on guitar, Jens Loh on bass and Dominik Raab on drums, have consistently further developed their specific ensemble sound. Harm composed nine new pieces for his musicians, from the fluffy opener "One Way Out" to the beautiful ballad "You" – dedicated to Harm's wife Alex – to "Iaen's Mess", in which the saxophonist grapples with the French composer Olivier Messiaen.
"The Corona pandemic gave me more time to compose," Harm recounted the record's history. "It was a good thing that I had more time, especially when it came to the Messiaen piece. This is the first time I've explored the modes of Messiah, and it just takes time to listen to the colors and sounds that are in it. That fascinated me so much that I finally wanted to compose a piece about it. Then you have to practice it and get the band fired up about it."
The fast-paced "To McCoy" – the only piece featuring a guest musician with trumpeter Andrey Lobanov – is of course dedicated to the pianist McCoy Tyner, a giant in jazz history. "The piece was composed immediately after McCoy Tyner's death," Markus Harm remembered. "That affected me greatly, because of course I listened to John Coltrane's quartet a lot, in which he played. Tyner's sound and how he played together with the rhythm section simply had a great influence on me. He's one of the greatest pianists who's ever lived, and I thought I had so much to process from him that I wanted to dedicate a piece to him. When I composed the theme, I heard a trumpet and since I played together with Andrey many times, it was clear that he had to be on board. He is familiar with my sound and knows how I sound and vice versa."
The sound of Markus Harm, whom many might know from the great ensembles of clarinetist Rebecca Trescher and numerous big bands, is mellow and sensual, and it combines optimally with the excellent guitar work of Christoph Neuhaus. "Christoph is an incredibly skilled guitarist who can play a wide variety of styles," Harm said. "He accompanies very tastefully and as a guitarist works almost like a wind instrument player. He plays exactly the lines I want to hear and at the same time is up to the task of covering the right sound in the trio with the rhythm section. Everything he does matches what I want to do."
Jens Loh has already played with musicians such as Richie Beirach, Ack van Rooyen and Nils Petter Molvaer, and he sets the foundation of the band's sound. "I already heard Jens at jazz concerts as a teenager, Harm recalled. "I was fascinated from the start by the language he speaks on the bass. How he plays solos, how he grooves, and how he interprets songs touches me very much."
Dominik Raab is a drummer who is originally from Fulda but is now at home in the Cologne scene and has already drawn attention to himself in bands such as the Sunday Night Orchestra and the Subway Jazz Orchestra. "He's one of the drummers with whom I've played the most," Markus Harm said. "Dominik never lets me down. He senses my solos and hears what I do, goes along and accentuates it. But he's also someone who has some really good ideas in the studio when it comes to putting a song into another form."