Label
: Double Moon Records
Format
: CD
Barcode
: 0608917142020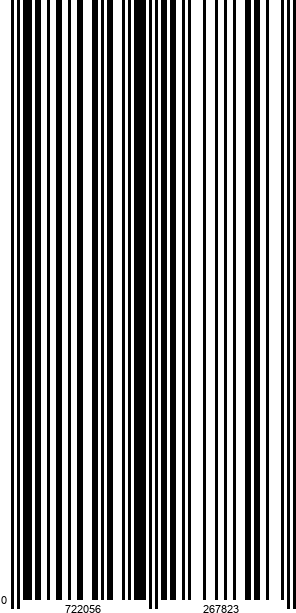 Catalog number
: DMCHR 71420
Releasedate
: 24-03-23
- Mátyás Bartha has performed with internationally recognized artists including Sheila Jordan, Kevin Mahogany, Jim Rotondi, Scott Robinson and Don Menza.
- Bartha's projects are evidence of his high respect for all music and his aim to connect traditional jazz with other genres.
Elegance and passion are the outstanding qualities of Hungarian jazz pianist Mátyás Bartha, and he recorded his second album "From This Moment On" in trio format once again: "As a pianist, you really want to play in a trio," he believes, "because you can't hide behind a wind player."
Bartha started playing music at the age of eight when he discovered his father's organ on his own. His parents recognized his talent and gave him piano lessons and a piano. He discovered jazz when he was thirteen.
"It started with Ray Charles and the movie Ray," he recalled. "I really liked it and I wanted to play blues too. My uncle played in a jazz band, which also inspired me quite a bit. Finally, I had a piano teacher who was a big jazz fan and gave me CDs by Keith Jarrett, Bud Powell and the Yellowjackets. I immediately fell in love with Bud Powell's playing. His way of playing fascinated me greatly. Later, I also discovered Herbie Hancock, Chick Corea, McCoy Tyner and Bill Evans."
Bartha then went to Graz to study, where Olaf Polziehn became his first teacher, and now he lives in Vienna. Bassist Danny Ziemann is responsible for the deep tones in his trio. "Danny has incredible musical skills; he plays very well and has a great sense of rhythm," the band leader said. "In addition, we are very good friends and share ideas and music. When you play with Danny, you play more than you could have imagined. He comes up with ideas that you didn't even know he had. I like to pick musicians who are not only pleasant to play with, but who also take you to another level – and I have this feeling with him."
Austrian Christian Salfellner, who has already played with musicians such as Fritz Pauer, Johannes Enders and Heinrich von Kalnein, is on the drums. "Christian was one of my teachers and I always liked the way he played and the way he thinks about music," Bartha said. "Of course, I had reservations about bringing him into my band because of this constellation, but it worked great right away. He has an incredible sense of rhythm and always comes up with his own ideas. He listens very well, and I think that's an important quality for a drummer."
The album opens with two of Bartha's own songs; "Bumpily" is dedicated to his partner Anna and "Dr. Raible" to jazz pianist Claus Raible. But American standards also play an important role on the album. Bartha merged two of them – "It's The Talk Of The Town" and "Old Folks" – in "The Ballad Medley". Then there's Jerome Kern's "I'm Old Fashioned" and two songs by the immortal Cole Porter. "Ev'rytime We Say Goodbye" has been packed into a 5/4 beat by the trio, and the fast-paced "From This Moment On" even gave the album its title. "I like everything that Cole Porter composed," the pianist admitted. "I've always played 'Ev'rytime We Say Goodbye' and From This Moment On', and I can't say anything more about them than that I just really like these songs. For jazz musicians, they are simply a great basis for improvisation."
The two remaining pieces then come from the man who is the link between drums and piano with his supple tone. "The Man from the Capital" is dedicated to the owner of the Viennese jazz club "Zwe". Finally, the album ends on a funky note: Ziemann's "Green's Groove" is inspired by the American jazz pianist Benny Green and shows the trio of Mátyás Bartha from its spellbinding side.