Label
: Ronin Rhythm Records
Format
: CD
Barcode
: 0610098167068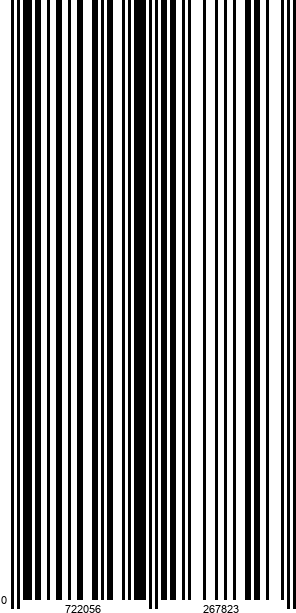 Catalog number
: RON 032
Releasedate
: 14-04-23
- Music composed by Ingrid Lukas, Patrik Zosso, Karoliina Saatpalu, Ephrem Lüchinger & Manu Rindlisbacher,
- Spring tour:
19.04. Exil, Zürich, CH
27.04. Jazzkaar, Tartu, EE
28.04. Jazzkaar, Otepää, EE
29.04. Jazzkaar, Tallinn, EE
11.05. Tallinn Music Week, EE
19.05. Pianolounge, Aarau, CH
20.05. Mokka, Thun, CH
After the successful folk-pop debut "We Need To Repeat" (RRR), the major release "Silver Secrets" (Universal 2011) and the indie-pop album "Demimonde" (RRR 2015), Ingrid Lukas presents now with her band the album "Elumeloodia". She addresses her personal life melody, which is nourished by her experiences and her change in the creative phase between 2017 and 2021, which was decisively aimed at inner development. Ingrid thus also invites the listeners to explore their own life melody and identity. The ten songs join a female-voice-space with fluid beats and cleverly combine analogue and electronic sounds, patterns and lines. The music thus acquires a tender and at the same time indomitable female power.

Since the beginning of her career, the Zurich-based Estonian-Swiss singer, pianist and composer has been creating her own sound, oscillating between jazz, folk and pop. A mixture of tradition and modernity, combined with lyrics addressing our attitude towards life. Her individual view opens up universal themes. In Lukas's musically multicolored cosmos everything is connected to everything else: her Nordic roots, given shape in Estonian folk songs, meet up with modern song forms and beat cultures merging into a spherical ambient-indie-pop. Ingrid consistently continues to develop her music; no album sounds like the other, but together they show a dramaturgical and emotional logic.

On the new album, Ingrid concentrates on her flair for dynamic song developments and atmospheric moods. The songs and sound spaces are supported by electronic instruments and beats from her long-term musical partner, producer, sound inventor and drummer Patrick Zosso, and by the experienced Swiss pop, film and jazz musicians Manuel Rindlisbacher and Ephrem Lüchinger.

The music beats urban grooves and at the same time breathes the vastness and laconic calm of a Nordic landscape. In teamwork with her musicians and some guest musicians Ingrid Lukas has clarified and sharpened her artistic idea and human attitude. The result is a mature statement created with a zest for life which also contains a dash of melancholy, evoked by deep life experiences. "Elumeloodia" is an album like a singing creature that shares its melodies with us.